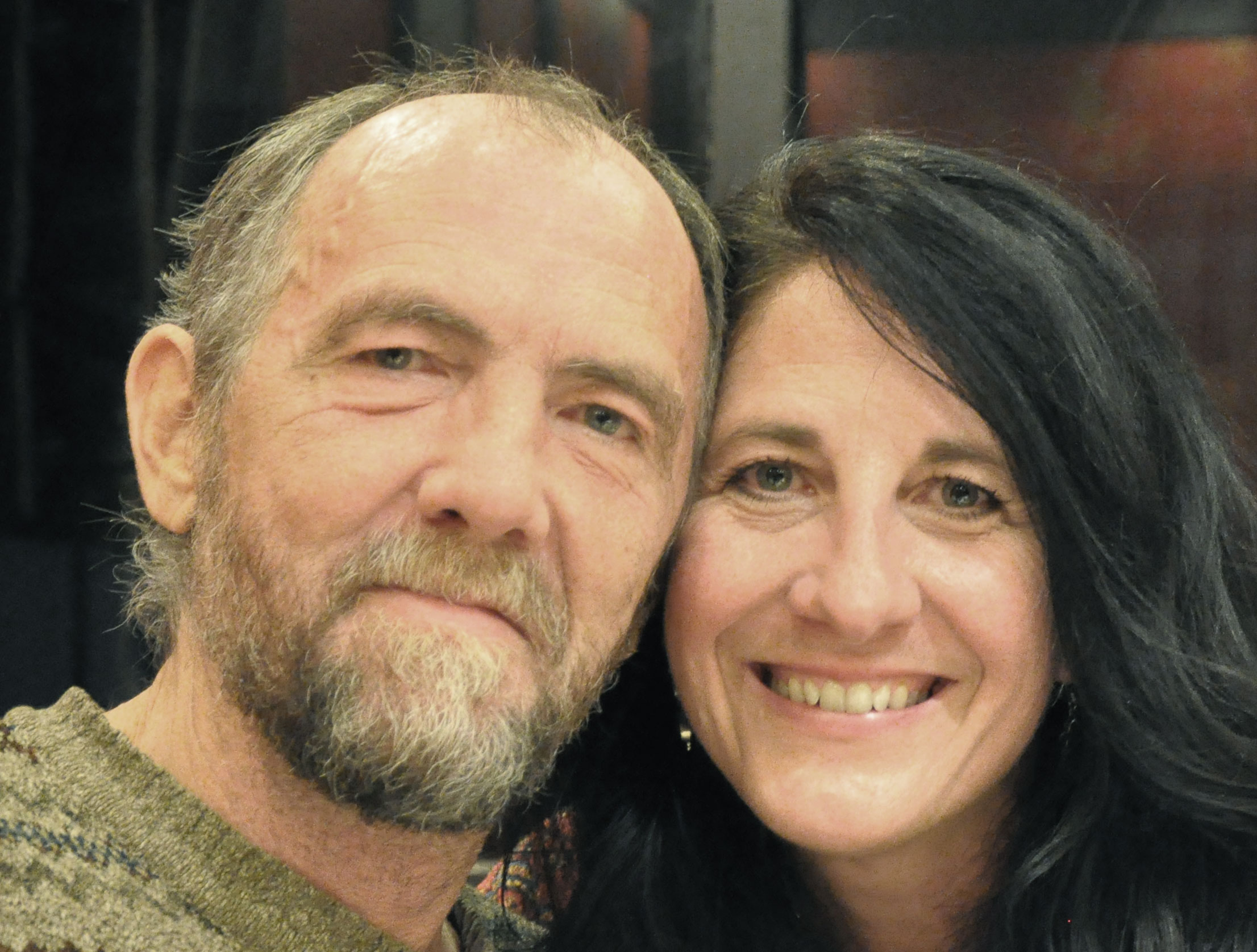 Who We Are
Carol Hammon Paulson, PhD, DMin, APRN-BC
Brad W. Paulson, ASIP, CMT

Voted one of the
best Wichita practices in Psychology for 2015
Verified by
Opencare.com
Carol Hammon Paulson, PhD, DMin, APRN-BC
Carol is a Licensed Psychologist and a Nationally Board Certified Psychiatric Nurse Practitioner. Carol received her PhD in clinical psychology from the University of Kansas; BSN and Masters in psychiatric nursing from UCLA; and her D.Min. from the Wisdom University.
Carol has been an educator, as well as a psychotherapist. She coordinated the nurse practitioner in psychiatry graduate program at Wichita State University and has been an Assistant Professor of Nursing and Adjunct in the Psychology Dept. at Wichita State University. She has taught courses in psychology, nursing, and marriage and family therapy at the University of Kansas, UCLA, and Friends University.
Carol approaches therapy from a holistic perspective. Her clinical work of 30+ years combines an understanding of physiology, psychology, and spirituality. She is a compassionate therapist who blends traditional clinical, integrative medicine, and transpersonal psychotherapy tools in an empowering manner for her clients. She teaches health-promotion practices and educates clients to be actively involved in their own wellness through good self-care and positive emotional, physical, and spiritual wellness strategies.
She is versed in a blend of traditional therapy tools, such as Cognitive-Behavioral, Solution-Oriented, and Psychodynamic, Jungian, and Adlerian Psychotherapy principles and in Transpersonal psychology, Mind-Body-centered psychotherapy, Energy Psychology, and Psychosynthesis. She has studied Body-centered psychotherapy and somatic psychotherapy techniques with Ron Kurtz, M.A. and Pat Ogden, Ph.D.
Some of the unique blend of tools that Carol uses include Eye Movement Desensitization and Reprocessing (EMDR), Brainspotting, Hypnotherapy, Neurofeedback & Biofeedback, Guided imagery, Movement, Art and music therapy, and Equine-Facilitated Psychotherapy and Experiential Learning. She uses mindfulness and meditation to assist self-awareness and healing.
In addition to a generalist practice, Carol has specialized in work with survivors of trauma, couple or relationship issues, women's treatment issues, sexuality issues, mood disorders, anxiety issues, psychological issues of persons with medical illness, life transition issues, transpersonal psychology and spirituality issues.
Carol was instrumental in developing and administrating a program for treatment of psychological trauma issues at a Midwest hospital. She has provided many workshops for professionals on a variety of topics, from trauma-related treatment issues to biofeedback, spirituality, and personal self-regulation skill building. She has served in the role of consultant to a number of facilities and professionals in the Midwest. Carol also teaches workshops for personal growth, relationship issues, and spiritual development.
Carol is EMDR certified by EMDR-International Association (EMDRIA) and is an Approved Consultant in EMDR. She has been the Southcentral KS EMDRIA Network Coordinator since 2014.
Carol is past-president of the Biofeedback Society of Kansas.
As a nurse, she has been trained in a variety of integrative medicine techniques, such as therapeutic touch, energy therapies, Craniosacral therapies, lymphatic drainage, and nutritional assessments, among others.
She is also a certified Holotropic Breathwork ™ facilitator from the Grof Transpersonal Training Institute.
Brad W. Paulson, ASIP, CMT
Brad W. Paulson has practiced therapeutic bodywork and the use of music for healing for over 45 years. Clients have described his bodywork sessions as "transformative", "profoundly healing", and "remarkable".
Brad has completed basic and advanced levels of training in the Rolf Method of Structural Integration from the Guild for Structural Integration (http://www.rolfguild.org/), in Boulder, Colorado. He is certified in Massage and Structural Integration. Structural Integration is a process founded by Ida P. Rold, Ph.D., which utilizes deep tissue bodywork and myofascial release techniques to bring a person's physical structure into alignment with gravity, alleviating stress, increasing energy and providing awareness and balance.
He has studied and uses a variety of tools, including Deep Tissue Massage, Rolf Structural Integration Method, Swedish massage, Shiatsu, Visceral Manipulation, Lymphatic Drainage, and others. He completed coursework in Visceral Manipulation and Lymphatic Drainage through the Upledger Institute (http://www.upledger.com/). He incorporates these techniques, as well as acupressure and energy-related practices in his bodywork.
Brad is also trained in neurofeedback, biofeedback, and use of audiovisual entrainment tools.
Brad grew up in a family that was deeply involved in spiritual growth practices and healing. His mother is a noted author of books on spirituality, meditation, prayer, and the chakra energy system. His father was a massage teacher and certified Advanced Rolfer from the Rolf Institute for Structural Integration. Brad initially learned deep-tissue work, rolfing techniques, and massage skills from his father when he was a teen.